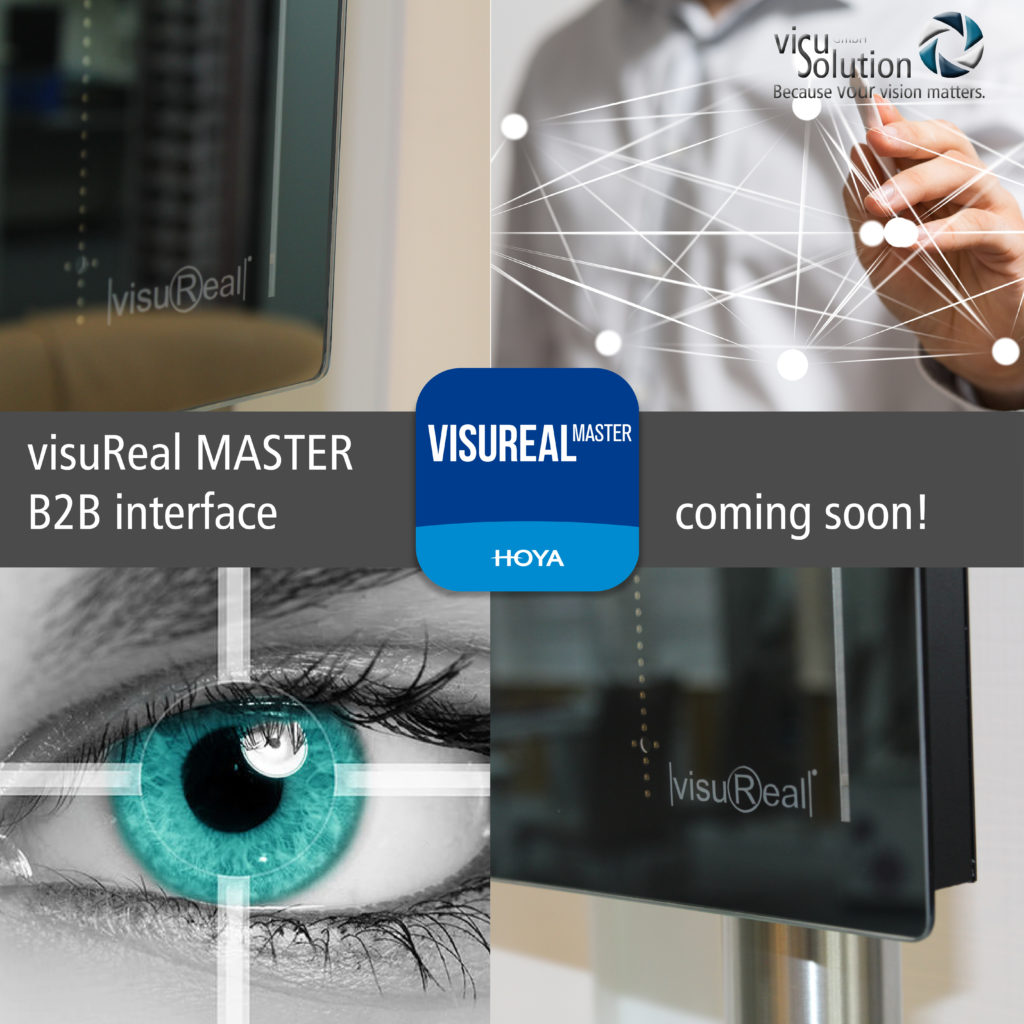 Soon working with any PMS application
Because connectivity is crucial in a digitalized workplace.
The #visuReal Master B2B interface app will be a powerful software advancement and a function that is designed to efficiently transfer your customer's eyeglasses measurements data with any Practice Management Software (PMS) application or database using industry standards.
It will easily and quickly automate data flows and connect your visuReal Master device to external applications while maintaining a simple interaction to view information, correct errors, and resubmit data if needed.
Coming soon, stay tuned!