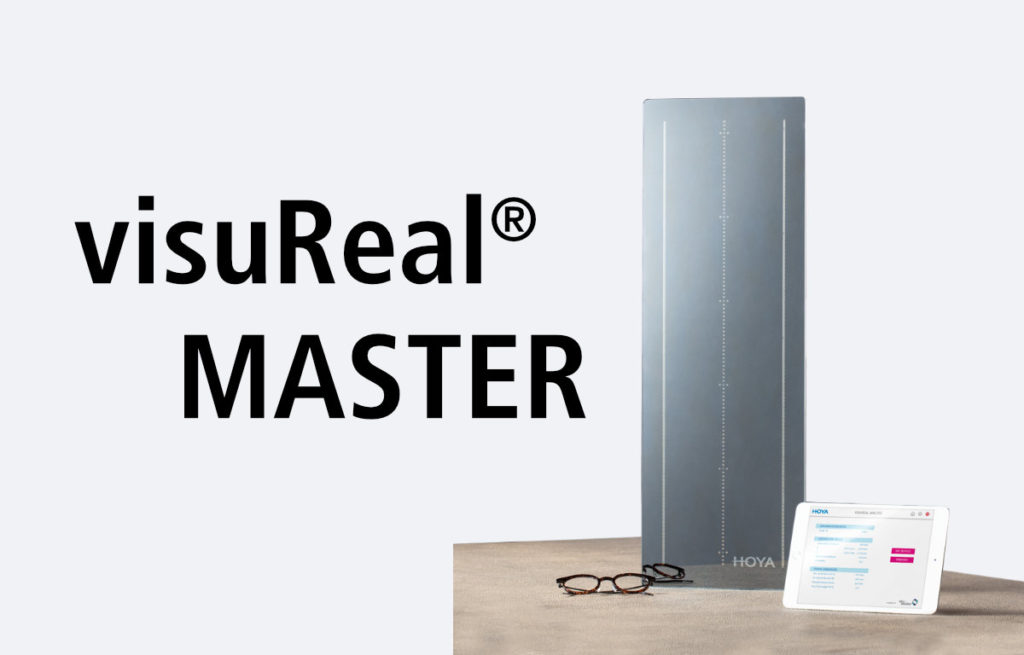 The master for noble precision and a good feeling.
Discover a completely new generation of visuReal. With the visuReal Master you center as if by magic, because it provides you the unique opportunity to simply focus on advising your client. The centration takes place in a completely natural environment and without measurement temple.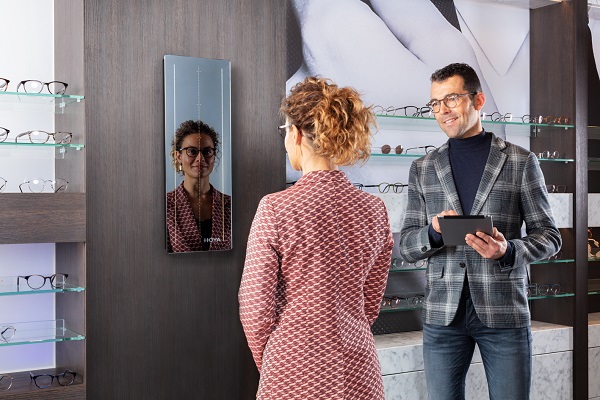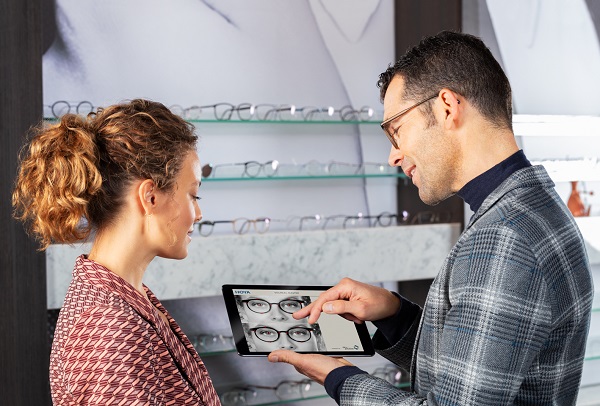 Whereas your client looks in the mirror, the measurement automatically just happens. Thanks to the intelligent system containing six HD cameras, a highly precise and realistic 3D evaluation is done. By recording just one front view image, you will receive all important measurement data required for centring lenses within seconds.
The extreme flat design enables a perfect integration in new or already existing shop concepts. Discretely and elegantly, the mirror system quite naturally fits into your shop interior, as the clients notice mirrors as something normal in an optician's shop. The visuReal MASTER provides harmonious moments in which you and your client get the best advice for a maximum visual result.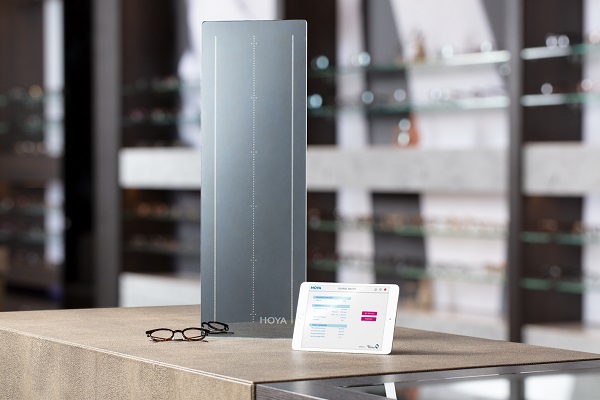 Technical Data
Size: 64.5cm x 22cm x 3.5cm (HxWxD)
Weight: 3kg
Camera: 6x camera system, 8 MP WQHD
Browser compatibility: common internet browsers (Explorer, Chrome, Safari, native Browser)
Plattforms: iOS, Android, Windows, Linux
End devices: desktop PC, notebook, tablet, smartphone, large screens
Power supply: 12V power supply or 12V flush mounted socket or 12V powerpack