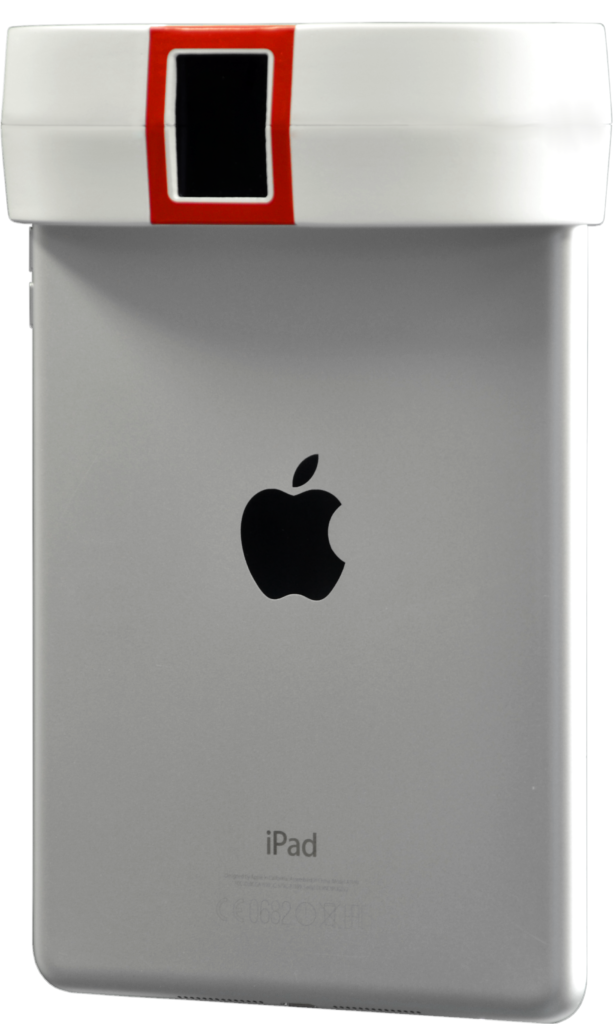 Light as a feather
Not just for a better vision but also for good conversation with customers!
visuReal® Pro is our smallest and lightest centration system, designed for the iPad mini 4. It captivates with latest technology while concentrating on the essential.
It can be used anywhere and it works offline. Thus, it is your choice when and where to measure the data. No matter if at the customer´s home, at the retirement home or at the shop, visuReal pro makes customer service even more attractive and customer friendly – and certainly more flexible and comfortable than before.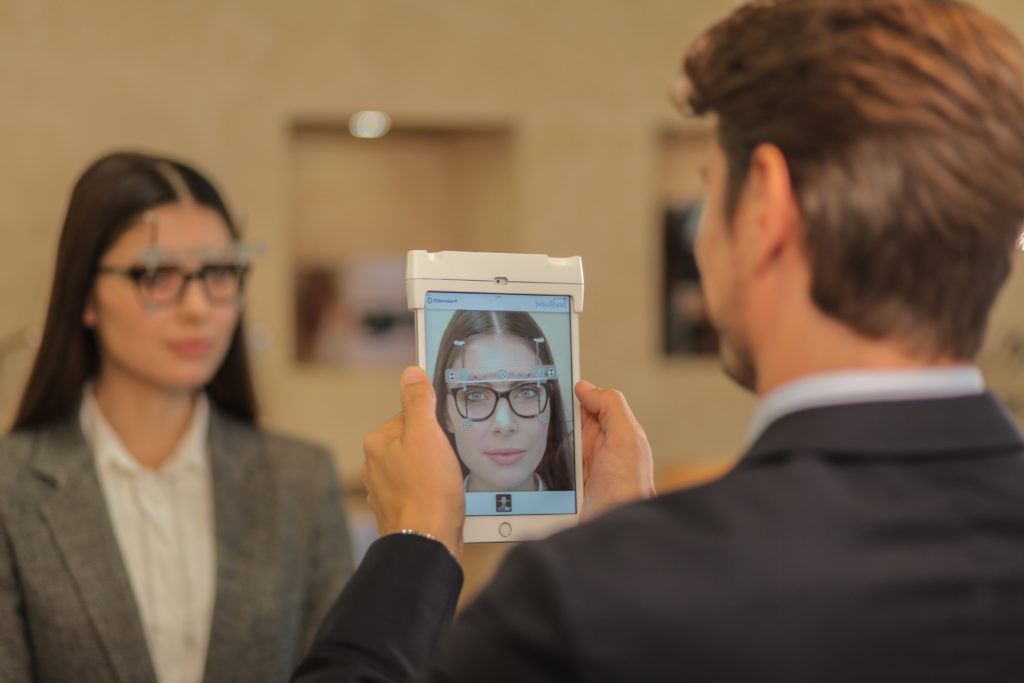 visuReal Pro Video
For excellent customer service you can easily make images with different glasses frames for the customer to look at and take home. The customers can directly compare and if they want ask family and friends what glasses suit them better.
Thanks to the intuitive operation you easily get all centration data at a glance. The data can be further processed at the shop later on. Thus, you can focus on the essential – the customer consultation. Later, the iPad gives all data in order to finish the lens order.
technical data
lens attachment for the iPad mini 4
All-in-One-measurement tool